The editorial board of AustinDistrict7.org prepared a candidate scorecard to help evaluate candidates according to issues important to many residents and small businesses. The scorecard is available here.
The board on Friday, October 3, decided not to endorse a candidate. In lieu of candidate evaluations, the board decided to let each candidate post one endorsement from local supporters laying out arguments in support of that candidate.
General information on candidates:
Review of candidates' Q2 financial reports (Part 1 of 2 – contributions by geography)
Review of candidates Q2 financial reports (Part 2 of 2 – contributors analyzed)
Candidates' positions and the Burnet-Anderson Corridor Plan
Candidates' Positions from Upper District 7 Neighborhoods Forum, LWV Forum
Video of Lower District 7 Neighborhoods Forum
Bullet point posters of candidate positions from Lower District 7 Neighborhoods Forum
Note – A series of one-on-one interviews with most of the candidates are available under the candidate descriptions below, as are questionnaire responses submitted for the Upper District 7 Candidate Forum.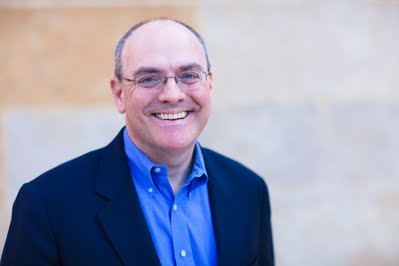 Jeb Boyt has lived in Austin for more than 20 years. He is an attorney, and a native of Liberty County. Currently in private practice, he has worked as an attorney for the Attorney General of Texas, Texas General Land Office, Railroad Commission of Texas. Jeb has served on the City of Austin's 2012 Bond Advisory Committee, Parks Board, Downtown Commission, and Waller Creek Commission. He currently serves on the boards of the Hill Country Conservancy, the Alliance for Public Transportation, and the Austin Environmental Democrats. He and Nada Lulic have been married for 22 years. They have lived in Allandale since 1995, and before that they lived in Crestview and Brentwood.
Boyt has identified transportation, affordability and government accountability as his top three priorities.  He supports the mayor's rail initiative, and champions more housing in the urban core as the key to sustained affordability.
See also:
Boyt Interview (1 of 4):  I Bring the Most Experience on Transportation
Boyt Interview (2 of 4): Details on Affordability, Livability
Boyt Interview (3 of 4) Details on Transportation, Open Space, Infrastructure
Boyt Interview (4 of 4) Details on Public Safety, Small Business, City Budget
Jeb Boyt Responses to Gracywoods/Upper District 7 Forum Questionnaire
Boyt Trumpets Experience; Commits to New Housing, Rail, Parks
Jeb Boyt to Run on Affordability, Transportation, Accountability
Boyt's editorial to Statesman on urban rail
JebforAustin.com
Boyt on Facebook
Boyt on Twitter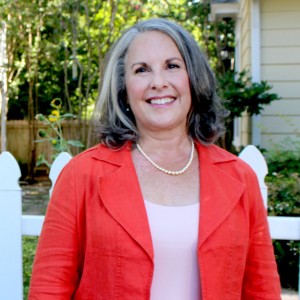 Leslie Pool has lived in Austin since 1980. Since the 1990s she has served on city boards or commissions on the arts, downtown, telecommunications, and water/ wastewater. She chaired the Seaholm Power Plant Reuse Citizens Committee and served on the Downtown Development Advisory Group, a late-90s effort convened by then-Mayor Kirk Watson to kick-start economic and social activity downtown. She served on Travis County bond advisory committees in 1998 and 2004, and on the City of Austin Bond Advisory Task Force in 2012. Also in 2012, she played a role in launching the Bull Creek Road Coalition, which helped redirect the state's proposal to redevelop its property on Shoal Creek near Bull Creek Rd and 45th. She serves as the coalition's Design Principles Chair. She attended the LBJ School of Public Affairs. She was a member of Leadership Austin's class of 1999-2000. She serves as treasurer of LiveableCity, a local sustainability non-profit. She works as executive assistant for Travis County Constable Carlos B. Lopez, where she directs a state grant project.
Pool's platform prioritizes livability, affordability and transportation. She says an immediate objective in office will be managing the Burnet Rd Corridor Plan.  She is supported by City Council Member Laura Morrison and Travis County Commissioner candidate Brigid Shea.  She has worked in the past for former State Representative Ann Kitchen, herself a council candidate in south Austin's District 5.
See also:
Leslie Pool campaign site
Pool Interview (1 of 4):  Top Priorities, Experience, Community Involvement
Pool Interview (2 of 4):  Details on Affordability and Livability
Pool Interview (3 of 4): Details on Transportation, Open Space, Infrastructure
Pool Interview (4 of 4): Details on Public Safety, Small Business, City Budget
Leslie Pool Responses to Gracywoods/Upper District 7 Forum Questionnaire